THE LEE MAN PLATE
In the 1960s in Hong Kong, Le Mans (formerly known as Le Mans) mainly engaged in the famous Weber and SU carburetors.
Car light bulbs, spotlights for competitions, Minilite British aluminum alloy car bells, electric windows that were not installed in the original car back then,
There were countless changes to the white, black, red license plates and so on.
-----------------------------
Now, Liwan has become a license plate specialty store, focusing on the research of license plate production technology and providing various license plate products.
We believe that if the engine is the heart of the car, the license plate is the Name Tag of the car.
Our shop is the only manufacturer in Hong Kong that has
obtained the high-level qualification certification of the British Licentiateship (LCGI) and
has a certificate issued by the Hong Kong Transport Department.
Traditional license plate production methods have been used for more than 35 years, and LEEMANPLATE.COM started to develop new technology in 2008.
After 5 years of research, on December 1, 2013, Leemans (LEEMANPLATE.COM) successfully developed the exclusive and most advanced LEEMANS TECHART digital technology,
Make the license plate production more perfect, and continue to take the leading position in the industry.
License plate installers have more than 20 years of experience in car maintenance, are familiar with the settings of various types of cars, and can choose the most suitable license plate installation method for each type of car.
All products in this store are priced and sold according to the size and process, and the real price is clearly marked. There is no unfair charge of "car viewing fee" and "seafood price" in the market.
In the past year, THE LEEMANPLATE has produced license plates for more than 15,000 vehicles with rich experience.
As for the disposal of scrapped license plates, we employ special personnel from an environmental protection recycling organization to recycle and crush them daily, and then sort them into rubber for recycling for other purposes to prevent environmental and security problems.
In view of counterfeit brands, hereby declare: This store is the only one, and there is no branch.
LEEMANPLATE THE LEEMANPLATE
Address: Shop No. 4, G/F, No. 1, Wun Sha Street, Tai Hang, Causeway Bay, Hong Kong (the entrance is located on Lian Fa Street)

Business hours: Monday to Friday - 10:30am - 6:00pm
Saturday - 10:30am - 4:00pm
Sunday and Public Holidays - Closed

Whatsapp

: (852)

56985568

Tel: (852) 25205568 / (852) 25201768
Email: info@leemanplate.com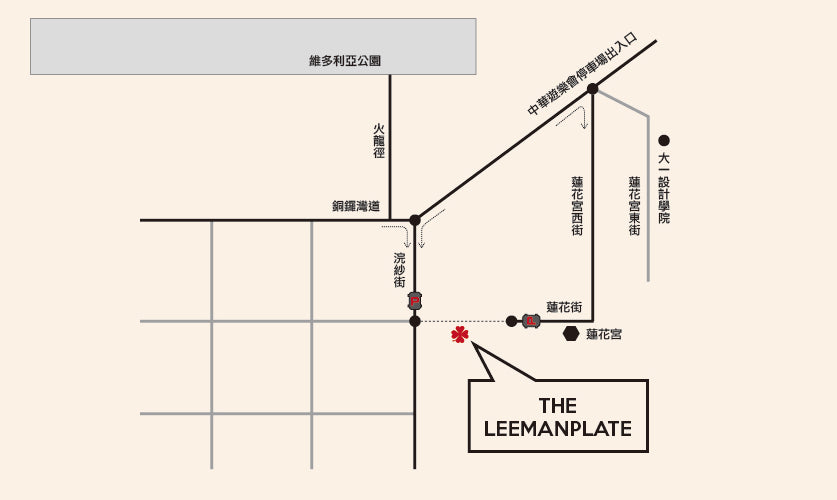 Car Parking Location
Motorcycle can be stop outside the shop.
Motorcycles can be parked at the main entrance.
Car please stop at the "Lin Fa Kung" are well.
Please park your private car at Lotus Palace.
Google Maps